Ten Years Of Support And Care
We are delighted to CELEBRATE our Ten-Year Anniversary this year, so we have a lot of experience in helping our Parents/Carers as well as Children and Young people.
For Children/Young People with Special and Additional Needs, life can be overwhelming so it's important for us to help them with suitable activities and learning, giving them a chance to integrate into society and live an independent life. We're looking to provide a lot of fun, but also to encourage new friendships, development, growth, confidence and new skills in our Children and Young people.
We work with local colleges including Vision West Notts and their community tutors so our Young People are more prepared and ready for college life. It is very informal, there's time to chat but at the end, we aim to have our young people feeling ready and confident to go to college.
Our steering group and our volunteers have received extensive training, including Paediatric first aid, Makaton, IT, Accounts, Literacy and Numeracy, Health & Safety, Food Hygiene, and Safeguarding. This allows you and your children to feel completely safe and supported.
We work extensively within the local community with local businesses all across Nottinghamshire to find new and exciting events and venues to build awareness of what we do.
We provide important Respite Care supporting Targeted Short Breaks for our Children/Young People via our on-going 10 year tender/contract with Nottinghamshire County Council. This has enabled us to employ quality Support Workers in the local community. We offer extensive training to all of our employees as we want to offer as much support to you as possible and make life easier, whilst bringing in fun with our activity programme.
This is a non-profit making service that Spectrum WASP are able to offer.
Please do get in touch with us today to see how we can help.
SPECTRUM WASP
FOR A COMMUNITY FEEL AND A WARM WELCOME, JOIN US TODAY!
Let Spectrum WASP provide activities to help your Child/Young Person develop and grow with full support for you.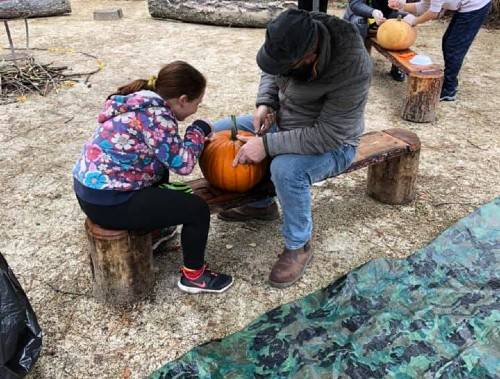 Come along to our meetings

Throughout the month we have coffee mornings and regular Parents/Carers evening meetings. (Term Time only – See Calendar for details) Come along and find out what we're all about!

Join in with our activities

We run a wide range of activities, family day trips out and residential breaks away. We also provide workshops and training sessions for Parent/Carers throughout the year.
A: We have Activities in Mansfield, Rainworth, Blidworth and surrounding areas, covering the whole of Nottinghamshire. There is a lot going on to join in with.
A: We are happy to work with Children/Young people from both Special Schools and Mainstream Schools, giving support to as many children as we can. We also encourage siblings and extended family to join in to give you as much support as possible. We accept Children/Young People who are diagnosed or un-diagnosed.
A: Consultants refer Families to Spectrum WASP from Kings Mill Hospital and Nottingham City Hospital. Social Workers and local GPs also refer people to our group. Parents/Carers can self-refer.